Many plaintiffs have filed lawsuits against the manufacturers and sellers of NuvaRing, which include Dutch and U.S. companies now owned by New Jersey-based Merck. More than 1,850 lawsuits have been filed nationwide against the makers of NuvaRing since 2007. Most have been consolidated in federal court in Missouri; not one Nuvaring lawsuit has gone to trial.
Last month, Merck agreed to settle all NuvaRing cases nationwide for $100 million. There are about 3,800 eligible participants in the settlement plan, which includes people who haven't filed lawsuits. But the agreement is contingent on 95% of the eligible claimants opting into the program. The deadline is today, Monday, March 10, 2014. NuvaRing lawsuits say the vaginal ring caused wrongful deaths, life-threatening injuries, and chronic medical conditions.
The Food and Drug Administration approved NuvaRing in 2001; but FDA investigators and physicians have voiced concerns about its potential for causing blood clots. The FDA has received hundreds of "adverse event reports" of complications among women, and those numbers only account for the women who report their medical issues. In 2005, the FDA ordered a warning label change to indicate that women with a history of heart disease, blood clots, and hypertension should not use NuvaRing.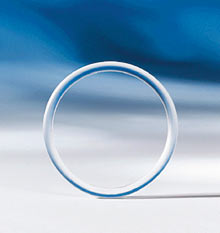 Medical studies have linked NuvaRing to life-threatening injuries such as strokes, heart attacks, deep vein thrombosis (a blood clot that forms in a vein that is not externally visible), and pulmonary embolism (when a blood clot breaks free and lodges in one of the lungs).
Should you have any questions about the settlement process, please feel free to call us at 1-866-529-9100 or email us at NuvaRing@wattsguerra.com. We thank you in advance for your attention to this important matter and look forward to continuing to serve you over the coming months as we work to obtain the greatest possible compensation for your NuvaRing claim.
Tags: Pharmaceutical Mass Torts, Mass Torts
blog comments powered by

Disqus