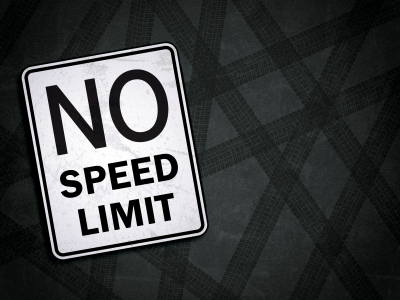 Texas recently made the decision to increase the speed limits on many of its highways. A new stretch of the San Antonio-Austin highway is likely to be the first highway to see an increase in speed limits soon.
The stretch of highway that is currently under construction may soon have a posted speed limit of 85 mph. Texas State Highway 130 will connect San Antonio and Austin, and will divert much of the traffic that currently runs on Interstate 35. Much of the highway has already been built, and the speed limit for most of the highway has been set at 80 mph. On this particular stretch however, speed studies are being conducted, and officials will likely decide that the speed limit here should be increased to 85 mph.
Last year, the Texas Legislature passed legislation that would allow speed limits on certain highways in the state to be increased to up to 85 mph. The speed limits would be increased on newly constructed highways. According to officials, it is much safer to have higher speed limits, and have all motorists driving at the same uniform speed because this prevents accidents. Texas and Utah are currently the only states in the country that allow speed limits of 80 mph.
If the San Antonio-Austin stretch has a posted speed limit of 85 mph, it would be the highest maximum speed limit in the Western Hemisphere, and also the second-highest on the planet.
That sounds impressive, but any San Antonio car accident lawyer would have concerns about the high risk of accidents involving speeding drivers. Utah also has recently raised the limits on some of its highways, but these changes only occurred recently, and there still hasn't been enough time for an assessment of the risk factor in increasing speed limits thus.
We expect that the higher rate of speed will cause severe automobile accidents. Our firm has years of experience handling car, truck, motorcycle and other motor vehicle accidents. We hope that Texas drivers will continue to operate their vehicles safely, even at the highest speeds in America.
Tags: Automobile Accidents, San Antonio
blog comments powered by

Disqus