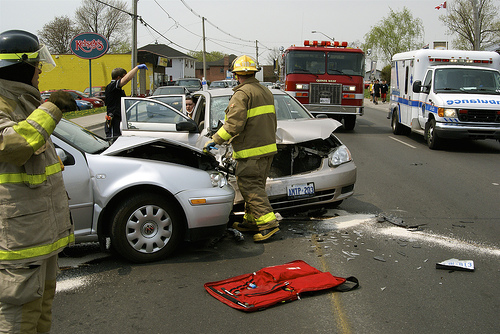 That persons who live in poor areas are at a much higher risk of being involved in accidents should not come as a surprise to any San Antonio personal injury lawyer. Where you live should not determine your ability to survive an accident with minimal injuries, but, unfortunately, that's not the reality. A new study confirms that people in poor areas are also much more likely to be injured in accidents.
The researchers analyzed more than 19,500 victims of accidents in the Island of Montréal. These accidents occurred at close to 17,500 intersections. The researchers compared the statistics for 20% of the intersections in the poorest areas with 20% of the intersections in the wealthiest areas.
They found that not only was the population higher in the poorer areas, but the average traffic at intersections in the poorer areas was at least 2.5 times higher than in the wealthier areas.
Moreover, intersections seemed to be designed poorly in low-income neighborhoods, with at least 30% of intersections including a major traffic artery. In the wealthier areas, only about 11.5% of intersections came with major traffic arteries. Having such a major traffic feature at an intersection increases a person's risk of being involved in a potentially injurious accident.
The researchers also found that poor areas seemed to have more numbers of 4-way intersections which see more accidents, compared to wealthier areas that had more number of 3-way intersections. Not surprisingly, the number of injured motorists and passengers in the poor areas was about 4.3 times higher than in the rich areas.
Not only motorists and occupants, even bicyclists and pedestrians were found to be at a much higher risk of being injured in accidents when these accidents occurred in poor areas.
At Watts Guerra Craft LLP, our team of 25 experienced trial lawyers have handled all types of motor vehicle accident cases. We also have represented all types of clients in cases across the country. We are here to help. Contact us today.
Tags: Personal Injury, Automobile Accidents, San Antonio
blog comments powered by

Disqus