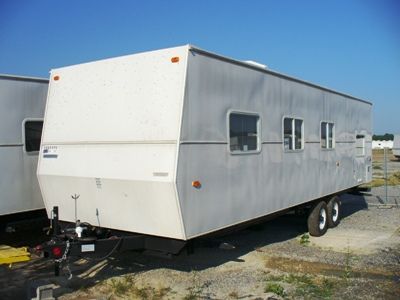 Just yesterday, major news broke that 21 companies have agreed to a proposed settlement in the FEMA trailer litigation. The $14.8 million class action settlement will help resolve claims that the trailers exposed occupants to hazardous fumes.
Tens of thousands of Gulf Coast residents lived in travel trailers provided by the Federal Emergency Management Agency after hurricanes Katrina and Rita in 2005.
The trailer makers or their insurers will pay to resolve the claims without any admission of wrongdoing in what will be the largest mass settlement of claims over formaldehyde levels in FEMA trailers so far. The chemical, improperly found in building materials, can cause breathing problems and is classified as a carcinogen.
The companies involved in the proposed settlement include Thor Industries Inc., of Jackson Center, Ohio; Recreation by Design LLC, of Elkhart, Ind.; Play-Mor Trailers Inc., of Westphalia, Mo.; Cruiser RV LLC, of Howe, Ind.; and Skyline Corp., of Elkhart, Ind.
The proposed settlement doesn't involve the federal government and doesn't resolve all pending claims against other companies that provided FEMA with travel trailers after Katrina.
Residents of Louisiana, Texas, Alabama and Mississippi who lived in FEMA trailers after the 2005 hurricanes are eligible to participate. If Judge Engelhardt gives his final approval, a court-appointed special master would determine how much to award each plaintiff who qualifies. Judge Engelhardt has overseen hundreds of consolidated lawsuits and presided over three trials for claims against companies that manufactured and installed FEMA travel trailers.
Last year, a group of companies that manufactured mobile homes for FEMA after Katrina agreed to pay $2.6 million to resolve thousands of related claims. Travel trailers, which housed the majority of storm victims, are smaller and less sturdy than mobile homes and are more prone to elevated levels of formaldehyde.
Government tests on hundreds of trailers in Louisiana and Mississippi found formaldehyde levels that were, on average, about five times what people are exposed to in most modern homes. FEMA downplayed formaldehyde risks for months before those test results were announced in February 2008.
Mikal C. Watts and Watts Guerra Craft LLP have been honored to represent claimants in the FEMA trailer litigation. We hope for a favorable resolution to all of our clients' claims. We will notify our clients should any of the settlements apply to their case.
Tags: FEMA, Toxic Exposure
blog comments powered by

Disqus